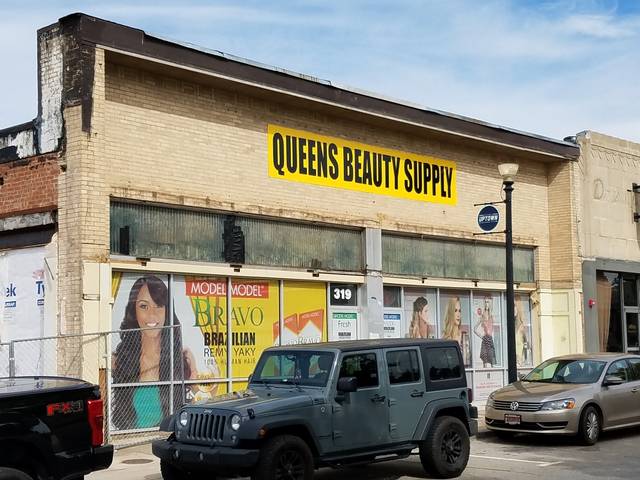 The original facade of the former Uptown home of O'Mealey's Cafeteria, hidden for decades behind a layer of green-and-yellow painted wood, is set to be restored after resurfacing during redevelopment of the property and an adjoining parking lot.
The parking lot is being built into a Dunkin' Donuts and Baskin Robbins, which required the removal of a 30-foot addition that was built onto the former cafeteria building after the closing of O'Mealey's at 319 NW 23.
An application filed with the city's Planning Department indicates the owners are wanting to proceed with restoration of the O'Mealey's facade, including the glass transom windows and aluminum column trim.
The Uptown NW 23rd corridor between Western Avenue and Broadway was a vibrant mix of shops, restaurants and entertainment venues from the 1930s through the 1970s. Several mid-20th century retail buildings were hidden under fake facades but have since been restored, including The Rise, Pizzeria Gusto and storefronts adjoining the Tower Theater.